These items are all from over the space of a few months, some are gifts and most of them i brought myself.
As I'm a student I'm in a small budget but with the likes of ebay.com/co.uk, you can often find many designer bargains! Here's a few piccies;
My favourite purchase , are these beauties a pair of prada sunglasses, I've been lusting of a pair like these for years but never been in a position to afford them. But thanks to ebay i managed to grab these for £40.00 wooo :)
But i word of warning there are many fakes items on ebay make sure you do your research for sunglasses read up about serial codes.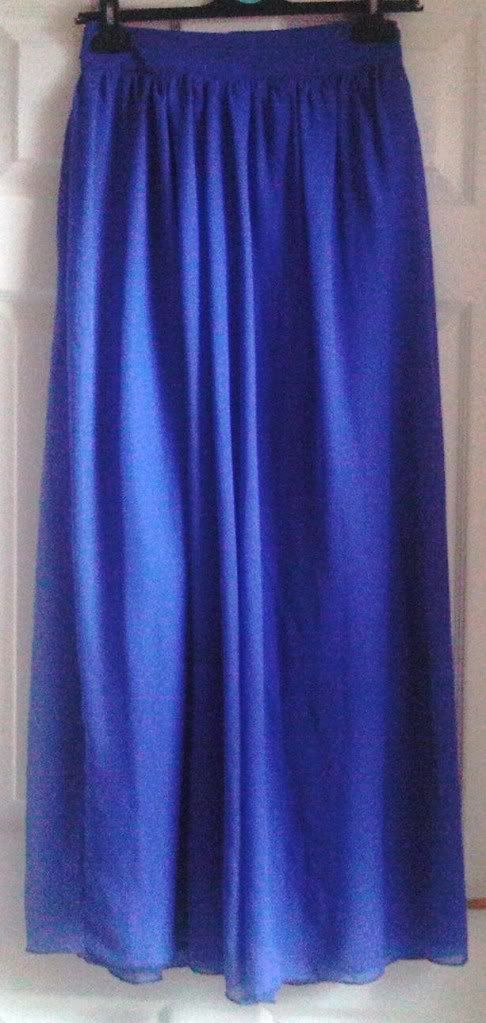 The maxi skirt, is a fab item for spring/summer. You can wear its whenever you want and its so easy to just chuck on, you bearly have to think about your outfit!
I just couldn't resist this, its a bluey purple colour and flows so elegantly and yet it was £12.00 from primark!! Love a bargain
The next item was a gift from my mother, she knew i had wanted a pair of these
for ages. They're Vivienne westwood globe earrings, there plain silver but because they are plain they will go with everything!!